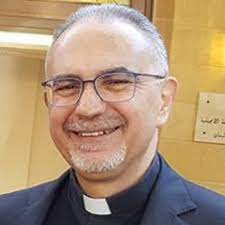 Joy Mallouh has been chair of A Rocha Lebanon since 2010 and is now stepping down in to make way for new leadership. We asked him to tell us about some of the highs and lows of his time on the board and his hopes for A Rocha Lebanon's future. 
In 1996 when Chris Naylor began the process of founding A Rocha Lebanon he asked if I would join. I caught the dream and since then I have dedicated my time and effort working on the by-laws, joining the founding board and working alongside Chris in bringing the dream to fulfillment. Ever since I had spent time living in Germany I had been interested in creation care and wanted to do something for the Lord in my own country. A Rocha was the answer. 
The best times I experienced on the board were with Chris. He taught me a lot from his experience, knowledge and enthusiasm and we witnessed the restoration of the Ammiq marsh and the building of the eco-restaurant. Best of all was working with Christians of different traditions, with Jesus at the centre of our faith. I thank the Lord for the trust that was put in me and his support when A Rocha Lebanon was going through difficult experiences. I have attended several A Rocha forums [a gathering of A Rocha leaders from around the world every three years] and experienced the best fellowship. A Rocha is a family of faith – very humble Christians leading transparent and sincere lives in relationship with the Lord Jesus.  
My hope is that A Rocha Lebanon would influence churches and individuals to stay firm in faith and that God would show his glory through our work in nature, teaching a new generation to love God and his creation in practical ways. I hope more people will join A Rocha Lebanon to support the work and help with our scientific research.  
It was quite a difficult decision to distance myself from my A Rocha Lebanon responsibilities but I will stay dedicated to its cause and vision and give as much support as I can. I suffered a stroke on 17 March 2021. Please pray I will be healed and able to walk again in nature, loving God in the silence and beauty of this planet he has given us as a home. Thank you and may the Lord bless you all.