On Monday, 28 October, Peter and Miranda Harris, co-founders of A Rocha, and Chris Naylor, A Rocha International Executive Director, together with his wife Susanna, were involved in an horrific car accident in Port Elizabeth, South Africa. Miranda, Chris and Susanna did not survive.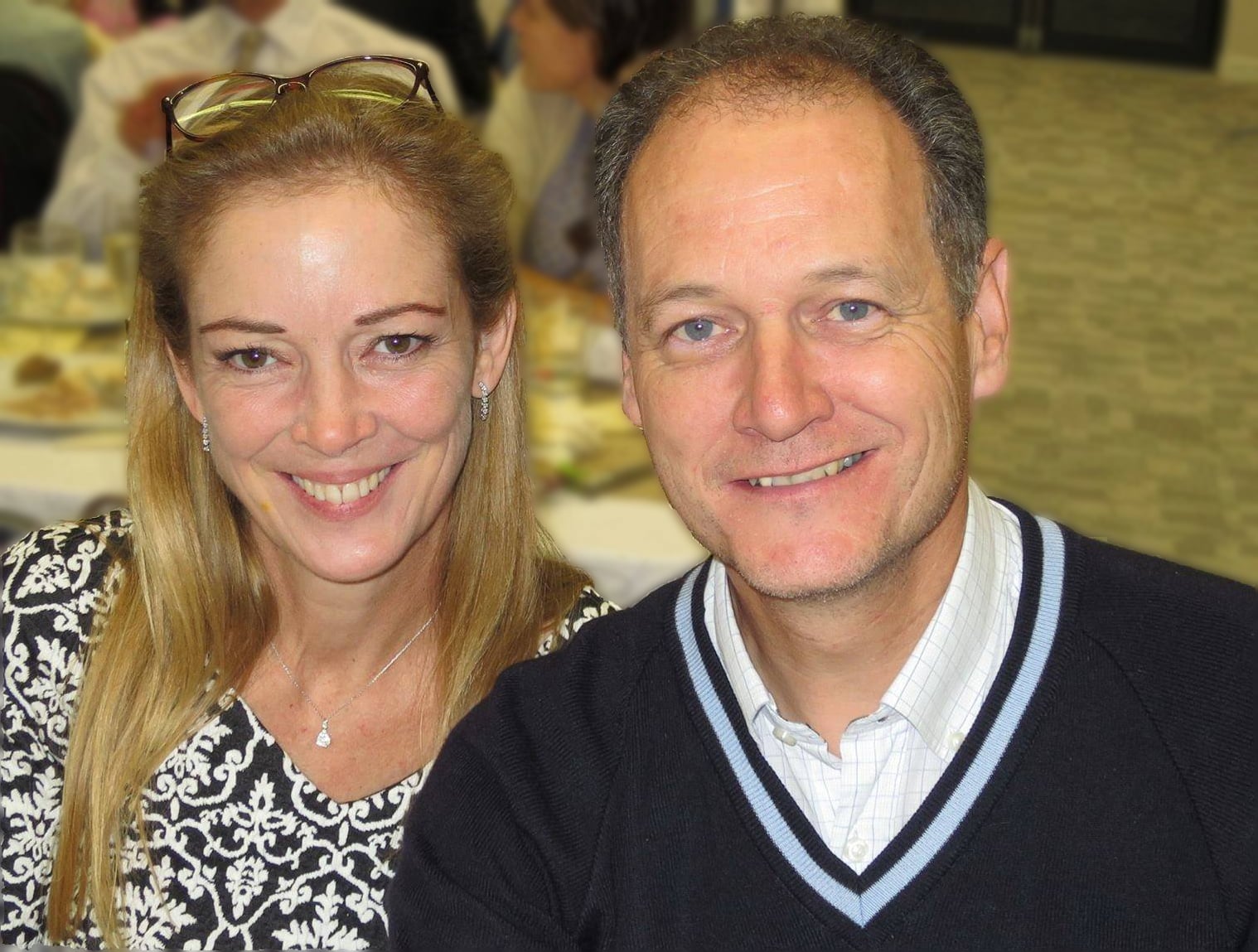 Chris Naylor
Chris Naylor, Science teacher and conservationist, born St Leonards-on-Sea, England, 14 December 1961
Whilst living in the Bekaa Valley and then Beirut, from 1995–2009, Chris and Susanna Naylor established A Rocha Lebanon. Their initial aim was to prevent the Aammiq Wetland – the largest natural freshwater site in the country and of international importance – from destruction. Working with landowners and tenant farmers, they not only succeeded in preventing its drainage, but saw it increase in extent. Botanically diverse and rich in breeding wildlife, it is also a stop-over for vast numbers of migrating birds including the globally threatened Corncrake and Great Snipe. They were profoundly committed not simply to the preservation of the wetland but also to using it as a base for environmental education and a beacon of environmentalism and hope for communities across the region.
Susanna grew up in Ghana, Mexico and the United States as the child of Christian missionaries, whilst Chris grew up in Kent, in SE England. They met at Cambridge University, where Susanna graduated in Medical Sciences MA, BA (Hons), and Chris in Natural Sciences MA, BA (Hons). Chris had no experience of cross-cultural living until, as a newly married couple, they moved to Kuwait to teach. They later moved to Jordan, to learn Arabic, and finally to Lebanon, to teach again. It was while working as a science teacher in the Bekaa Valley that Chris discovered the Aammiq Wetland and became aware of its threats from drainage and hunting. He also heard for the first time about A Rocha, which is now an international Christian organization engaged in scientific research, community-based conservation, environmental education and theological training in 21 countries. At that time, in 1995, A Rocha was a single project (a field study centre and bird observatory) in the Algarve, hence the Portuguese name, which means 'The Rock'. In 1997, A Rocha Lebanon became the second A Rocha project when Chris and Susanna became the team leaders.
Dr Chris Walley, then a geology lecturer at the American University of Beirut, recalls those early years of A Rocha Lebanon: 'Chris and Susanna made their home, with their three children, in Qabb Elias, an area that the British Embassy considered unsafe for UK citizens to visit, let alone inhabit. The rumbles of artillery from the southern Bekaa were a normal background noise and Israeli air raids in the valley were not uncommon. It was bitterly cold in winter and baking hot in summer. The road over to Beirut was legendary in its difficulty with Syrian army checkpoints, snowdrifts in winter and an unnerving number of accidents. Indeed, for the first few years of the work, the northern limit of the Aammiq Wetland was marked by an ominous line of south-facing Syrian tanks and armoured vehicles. Chris and Susanna were, in every sense of the word, on the frontline. They studied hard to acquire a high level of colloquial Arabic, making many friends and contacts. Chris's ability to get on with landowners and hunters and to gently placate the men with automatic weapons who frequented the Bekaa, was remarkable.'
As local and ex-pat members joined the team, Chris and Susanna oversaw the development of outdoor environmental education activities to enhance school curricula, published bird and butterfly identification booklets in Arabic and launched wildlebanon.org: a website with entirely Lebanese content, still a unique resource for schools which rely heavily on American or British text books. In partnership with the Society for the Protection of Nature in Lebanon, Chris led field research on a national scale (3,000 hours of research over three years, at 30 sites cross the country) which resulted in the declaration of 11 new Important Bird Areas by BirdLife International. During the outbreak of hostilities in 2006 the family had to be evacuated, but returned later that year. In 2009, after nearly eight years based in Beirut, they relocated to the UK.
Perhaps Chris and Susanna's most ambitious dream was to set up an eco-restaurant in the Bekaa Valley to provide employment, using local, mostly organic food and wines, thus benefiting small businesses, with a percentage of the income going to the ongoing protection of the Aammiq Wetland and nearby Chouf Cedar Reserve. Funded through the Swiss Development Agency and with support from Susanna's accounting skills, Tawlet Aammiq, with breath-taking views across the valley, opened in 2012 and provides much-needed facilities for visitors from near and far.
In 2015 Chris wrote Postcards from the Middle East: How Our Family Fell in Love With the Arab World, explaining his motivation to protect Aammiq, 'I felt a call to write the gospel in the landscape, to recognize that our fantastic God loves this place, just like he loves the individuals around it.' His characteristic modesty meant that he downplayed both the achievements and the difficulties: those of us who knew Chris and Susanna were aware that it came at a cost. Yet they possessed a deep sense of calling and trust in Christ that kept them going though the seemingly endless frustrations, crises and tensions.
In 2010, Chris became A Rocha International's Executive Director, based in England. He was a much appreciated leader, not least because National Directors knew he understood their issues. As Chris once said, 'I know how it feels when the team is small, the funding is low and yet the opportunities are abundant.' Under his calm, decisive leadership, A Rocha flourished and became a leading global voice in creation care, respected for its practical experience and its clear biblical basis.
Read Chris' obituaries published in British Birds, issue 113 and Sandgrouse, issue 42
Susanna Naylor
Susanna Naylor, née Callow, Science teacher and conservationist, born Agogo, Ghana, 19 March 1965
Susanna was born in 1965 in Ghana, the child of Christian missionaries living in the town of Paga, on the border with Burkina Faso. She spent her childhood in Ghana, Mexico and the United States before the family relocated to the UK. She met her future husband, Chris Naylor, while she was studying at Cambridge University, where she read Medical Sciences (MA, BA Hons) before undertaking her clinical studies and later Teacher Training (PGCE). She could have been a Doctor or Scientist but instead, she and Chris moved to the Middle East to teach in a cross-cultural context. Their first posting in Kuwait was cut short by the fist Gulf War and, after Arabic language study in Jordan, they moved to Lebanon, which became their home for 15 years.
Susanna's courage and resilience are well-summarized in these words from a colleague in Lebanon: 'They moved with two small children to a country just out of civil war, with Syrian tanks visible close to the village they moved to. Their third child was born there, in a mountain town with limited supplies in the middle of a harsh winter where roads become blocked with snow storms.'
It was in this mountainous region, the Bekaa valley, that Chris and Susanna moved from teaching to establish A Rocha Lebanon, initially a small organization focusing on the study and protection of the Aammiq wetland, and later influencing conservation policy at a national level. Susanna, alongside bringing up three children, was deeply involved in planning, leadership, and particularly in looking after the project finances. This was no easy task. She dealt with multiple donors and currencies, funding proposals and project budgets, and eventually the work included ambitious and successful plans to start an Eco-Restaurant near the wetland. She also played a vital role in welcoming a stream of team members and visitors, enabling them to settle and adapt cross-culturally. One team member described Chris and Susanna as 'an amazingly kind and generous, caring couple who showed exemplary strong and calm leadership, within a country that was not theirs but which they adopted as their own, and loved very much. They were family-orientated, and very organized and committed. They were also such a lot of fun!'
After renewed political uncertainty in the Lebanon the family relocated to the UK and Susanna returned to her first career as a teacher. She worked as a Form Teacher and then Head of Science at Kitebrook Preparatory School, Gloucestershire (2012-2019), and then moved to become Head of Science at Christchurch School, Oxford. She was only there a short time, but made a significant impression. The Headmaster, Richard Murray, included the following words in a tribute to Susanna: 'She was known as an exceptional science teacher. She was calm and composed and yet she also knew exactly what was going on, she was warm and encouraging, making everyone feel that they had something to contribute. She managed, while establishing an atmosphere of creativity and fun, to convey a sense of focus and calm where everyone could concentrate. It was clear too that everything about her was carefully done. She always took great care over her appearance – she seemed to sparkle – and there was always a sense of light and quiet energy about her and when one spoke to her, her face lit up; in fact everything she did, she did with care and thought. She was someone who had the ability to have a real effect on everyone around her, to make a huge difference, without ever seeming to impose herself upon others. She was, in her own quiet way, very powerful, perhaps because she rarely asserted herself. She is the sort of person that I think we should all aspire to be, whatever path we decide to take in our lives.'
More than any of her clear gifts or her intelligence, it was Susanna Naylor's character that left the strongest impression on those she met. She was intuitively sensitive to others, self-giving and open. She loved to see others thrive and appreciate the fullness of life, and none more so than her family. Even in stressful situations she remained calm, and displayed an irrepressible sense of fun (and the ability to look unruffled and elegant whatever the circumstances or budget). Through years of moving around the world and between cultures she had learned how to be comfortable with change, and to adapt to very different circumstances. And everywhere, she applied her skills selflessly for the community of the place she found herself in, including helping with church finances and administration in both Beirut and Burford. The foundation of this stability and grace towards others was her deeply felt assurance in the goodness of God, and the fact that – in the words of her children – she and Chris 'never seemed to have any need to prove themselves to anyone. They were secure in being loved so well by each other, and by the God they served.'
Thanksgiving service
A funeral thanksgiving service was held on 18 November 2019 at St John the Baptist Church, Burford, UK to celebrate the life and faith of Chris and Susanna Naylor. For those who were unable to attend in person, Burford Church have kindly provided this video recording of the service.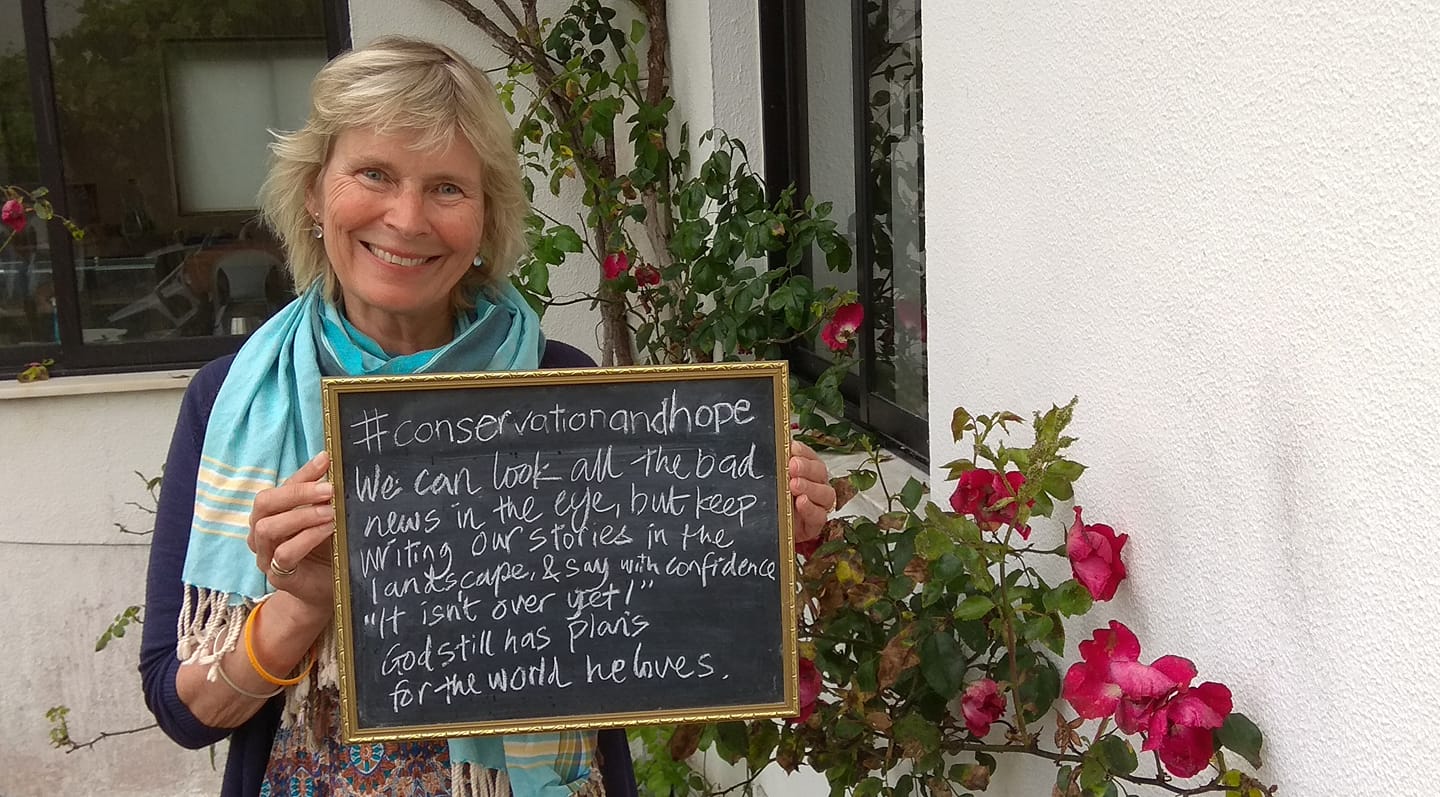 Eulogy
Given by Paula Banza at Miranda's thanksgiving service
'Miranda had a profound impact on everyone who met her. Our lives were richer and happier because she shared her life with us. And she lived a life worth living.
This year I lost two mothers … One was my biological mother and the other was Miranda. Because a mother is someone who cares for you and will always be there, no matter how far away. I remember one day Miranda quoting someone who said 'The world needs mothers'. I think she really made sure she would be one of them. Not just for Jo, Estie, Jem and Beth but to all the A Rocha Family. Because in truth A Rocha is a big family. Maybe instead of calling Miranda and Peter Founders, we should call them Mum and Dad – or Mama Jem, as Colin used to call Miranda.
Miranda took care of us all as a mother does, she really cared about her many children; always with a friendly card, a thoughtful gift, a word of encouragement, a hug and a special prayer … She was a woman of prayer; I remember her going to meet her friends in the village, a lady in her eighties and Idalina, who was in a wheelchair, to pray with them or going to Jill's house in Luz to spend time praying for us all. We, her children, were all special to her and her heart was so big that, even when A Rocha grew and there were many more people to care for, she would still do it, always remembering everyone and sharing love unconditionally.
My favourite 'C' of A Rocha (see A Rocha's core commitments) is 'Community' because that's the heart of the Trinity. We are a family with many brothers and sisters from all over the world. The A Rocha model of a family didn't come by chance, I believe it came from Miranda's loving care as a mother and her understanding of the God whom she served so joyfully.
Miranda would turn every place she went into a home. She knew the importance of welcoming people into a home and that was how she practiced hospitality. Many remember that the most expensive investment Peter and Miranda made in the early days of A Rocha at Cruzinha was a dining table. If that table could talk, it would give witness to the heartfelt and meaningful conversations that took place there. Conversations about food, faith, friendship, family, farming, fisheries and forests (just to include conservation themes starting with the letter F; Marcial added this). Basically conversations about life! She lived her life with a purpose and I admired her so much because she was single-minded. She knew God had called her to serve people and to be a good steward of all His creation. And she accomplished her job in a wonderful way here on Earth.
Without Miranda the world will never be the same.
We will never be the same …
But I know one day we will be together. And I can imagine how it is going to be.
It will be Christmas because Miranda loved Christmas and Jesus will be there anyway … She will prepare a special Christmas party for us. There will be a roasted turkey like she used to cook for the team at Cruzinha and her mince pies (the best I've ever tasted). A lovely tablecloth, flowers and candles for the table and Miranda will be there welcoming us all and asking to join her at a big table. And we will sit and feast together. As Sandra McCracken beautifully sings, We will feast and weep no more.'
Thanksgiving service
Video recording of the thanksgiving service held in memory of Miranda Harris, co-founder of A Rocha, on 14 December 2019 in St Aldates Church, Oxford, UK. (1h 35 minutes)
If you would like to make a donation to A Rocha International in memory of Miranda Harris and Chris & Susanna Naylor, please do so at justgiving.com/campaign/Harris-Naylor (Please beware of any other scam site taking advantage of this tragedy to solicit donations.)