From noon (GMT) on #GivingTuesday 30 November until noon on 7 December any donation you make through the Big Give's Christmas Challenge website will be doubled (while match funds last) by generous donors and the Big Give's philanthropic partner, the Reed Foundation.
Our involvement last year enabled A Rocha International to raise over £31,000 towards our global environmental education activities. Your support has helped to equip and empower children and communities to live sustainably with the world around them, like these schoolchildren in Uganda …
This year, A Rocha International is taking part in the Christmas Challenge again, during which we'll be aiming to raise £30,000 to continue this work supporting and coordinating A Rocha's global environmental education programme. In 2022 we want to:
Resource the A Rocha organizations through a series of training webinars and a week-long environmental education conference, including up-to-date information on current environmental concerns and policies;
Enable A Rocha's environmental education officers to share their knowledge, ideas and expertise, particularly around Plastic Free February, supported by contextual material and digital resources;
Create a Biodiversity Toolbox that brings together quality materials and highlights examples of good practice; and
Provide the training and support needed to ensure A Rocha's global environmental education activities are operating effectively to meet local needs.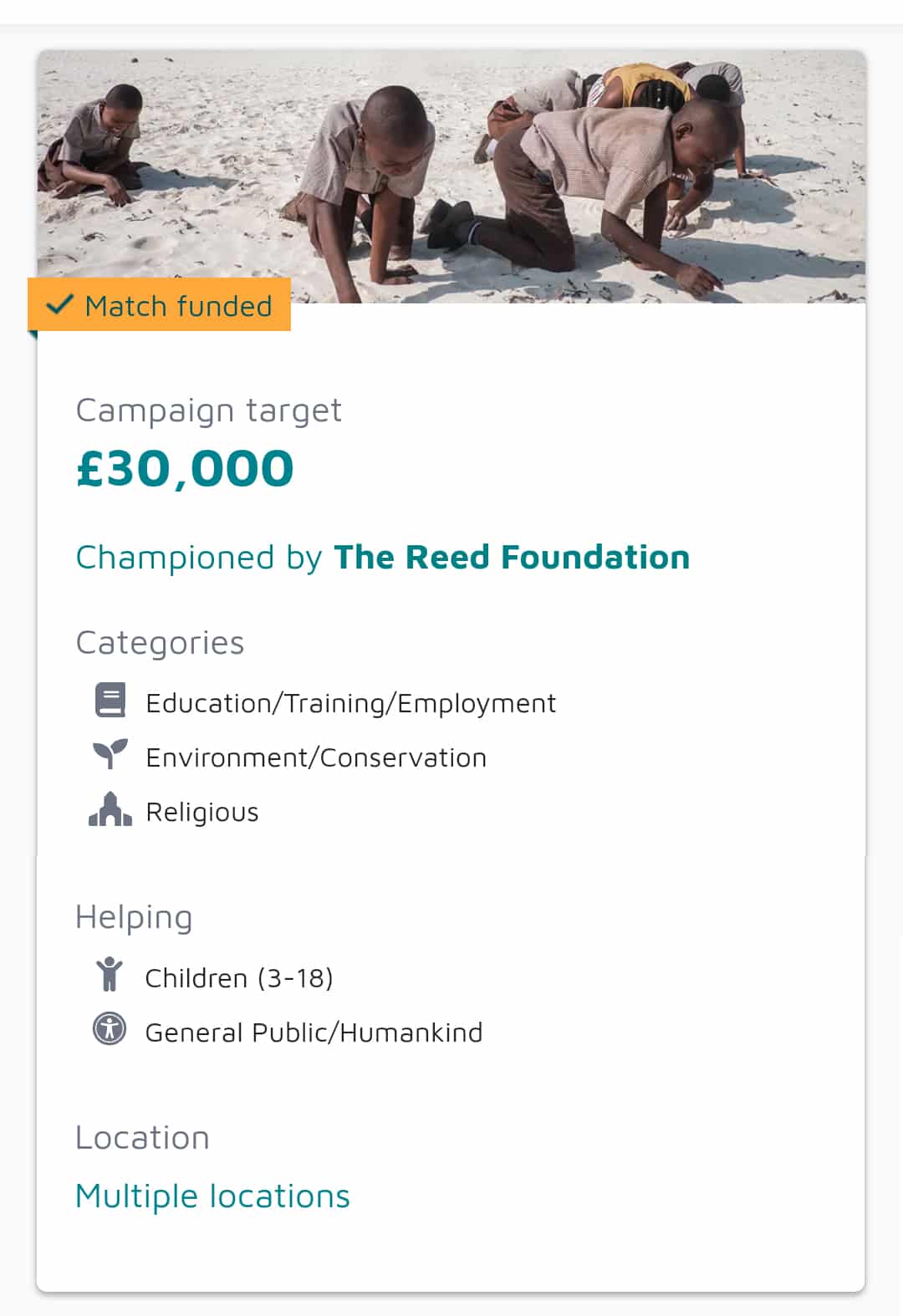 With every donation
doubled,
your gift will have twice the impact.