During another wet winter, A Rocha Australia has been getting their hands dirty by planting native plants and nurturing relationships with the communities who care for them.  
Volunteers from A Rocha Australia were invited by Clyde and Rose Rigney – elders from the Raukkan aboriginal community – to help with revegetation events in partnership with Cassina Environmental in South Australia. In June, over 30 people braved challenging weather to plant 1700 seedlings! In August, a smaller group planted 584 seedlings at Mount Sandy and 325 seedlings at Raukkan, this time in lovely sunshine. Alongside tree planting, the Rigneys offered inspiring hospitality, with singing round the fire, hot drinks, delicious food and inspirational storytelling.  
Another planting session was organised by Onkaparinga council staff at Hart Road Wetland, the traditional lands of the Kaurna people. Twenty adults and four children gathered to plant about 380 native plants. Several of these are endemic to South Australia, including Atriplex paludosa, Goodenia amplexans and Thomasia petalocalyx. These plants are not only unique to their particular area, but they are also critical to maintaining biodiversity.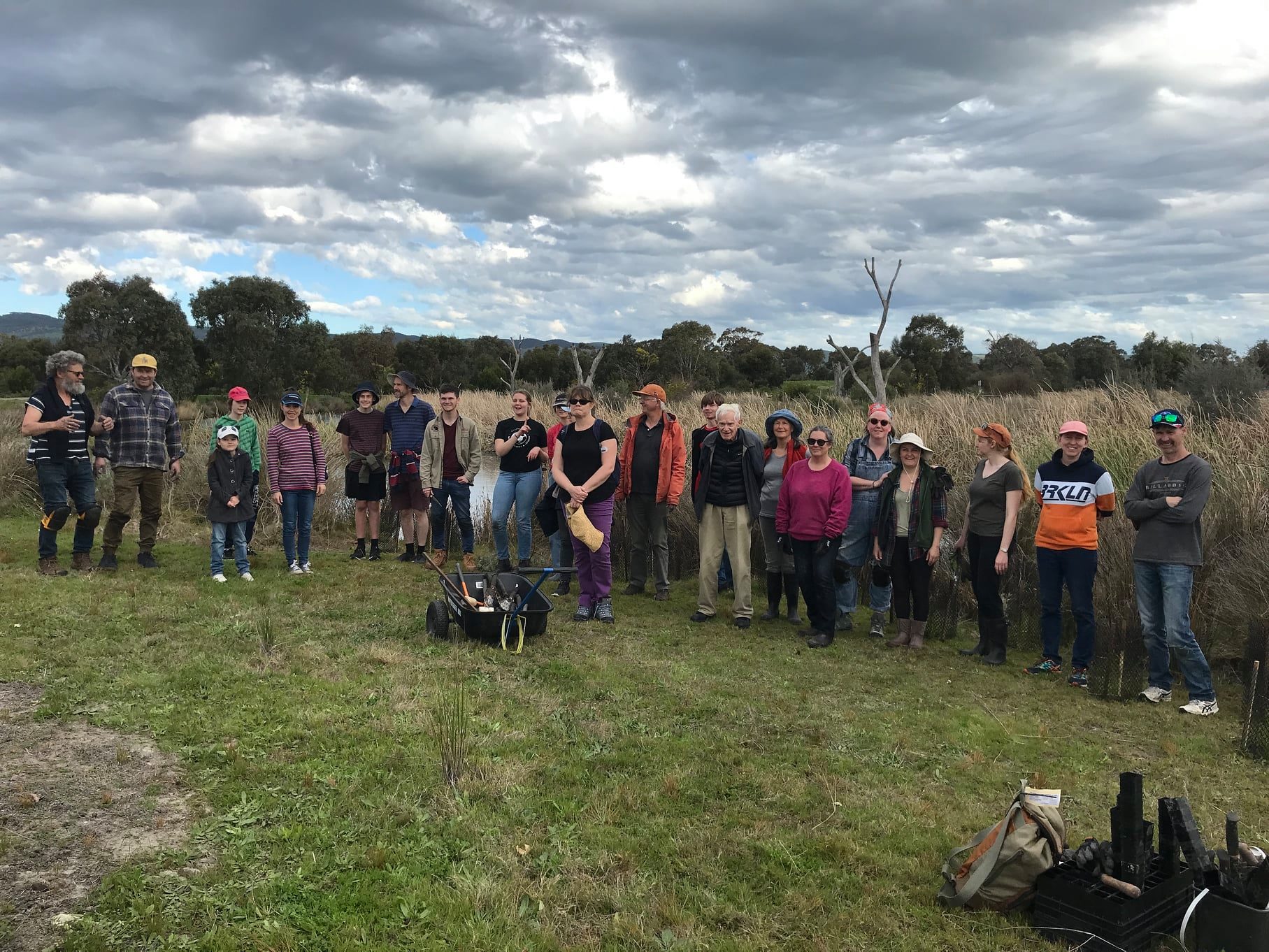 With their project in Toowoomba escarpment parks, A Rocha Australia goes beyond planting seedlings to protecting mature plants in Queensland. Partnering with Friends of the Escarpment Parks, A Rocha controls invasive weeds at three bushland parks which contain endangered ecosystems. At Redwood Park, A Rocha removes Cat's claw creeper Dolichandra unguis-cati. This aptly named invasive plant is one of several that smother trees and shrubs, destroying the canopy and harming the ecosystem. Creeper control is slow and labourious work but highly rewarding as mature trees are cut free and seedlings are discovered underneath masses of removed creeper. The vulnerable Black-breasted Button-quail Turnix melanogaster has raised several sets of young under the semi-evergreen vine-thicket ('dry rainforest').  
In the eucalypt forest of Nielsen Park, A Rocha volunteers remove other choking weeds, allowing indigenous understory species to establish. And there are already positive results: bird surveys have found that several small bird species persist in the now generous cover of shrubs, including the first ever sightings of the ground-feeding Painted Button-quail Turnix varius in the park!