In a rewarding end to 2022, A Rocha Aotearoa New Zealand saw 12 Ōi/Grey-Faced Petrel chicks fledge from Karioi!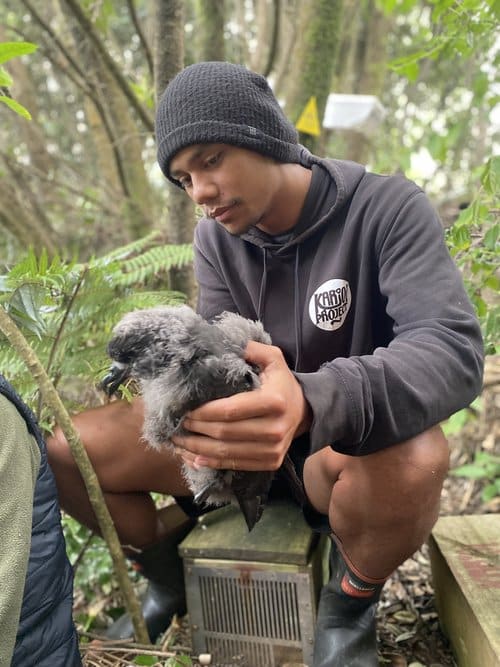 Historically, thousands of seabirds would flock to the beaches, coastal forests, and mountaintop of Karioi to raise their chicks, but now only a tiny remnant remains. When A Rocha first joined the community restoration project on the mountain in partnership with the Whāingaroa community, they found only a dozen or so Ōi burrows containing broken eggshells or dead chicks. Each year, adult pairs were returning to Karioi to breed only to find their burrows overtaken by invasive species and competing for habitat. For each breeding pair, a single Ōi egg is laid in winter and incubates for about 55 days before hatching but it's not till summer before the Ōi chick fledges. This makes the Ōi egg and chick very vulnerable to predators like rats, stoats, ferrets, possums and feral cats.    
To give these birds a breeding chance, A Rocha began a long-term intensive predator control along the Whāingaroa Coast and on Karioi. They also monitor the Ōi burrows during breeding season, when adult pairs return to lay a single egg. Searching for burrows can be like looking for a needle in a haystack, so Miro, the specially trained seabird dog, helps locate new and active burrows. Each week, a dedicated team of 'burrow buddies' visit the burrows to assess activity and respond to predator threats. A Rocha also set up 24-hour field cameras near the burrows each year, which give an intimate look at the everyday (and night time) activities of the Ōi.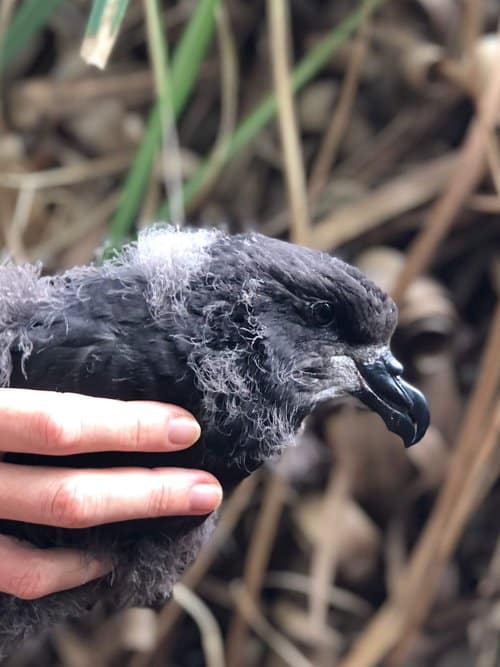 For the 2022 breeding season, the Karioi team monitored 63 burrows. Unfortunately, a number of Ōi chicks were lost due to stoat incursions, but the 2022 Ōi season was still the most successful one yet! With 12 chicks fledged around Christmas, the season marked a record since the first seven chicks fledged in 2017. 
Thanks to long-term monitoring and intensive predator control, 47 Ōi chicks have fledged from Karioi in the past six years! This result is a testimony to a community that has come together and made a real difference to a vulnerable bird species and a threatened ecosystem.     
Click here to watch amazing footage from the monitoring cameras showing juvenile Ōi chicks spreading their wings and preparing to launch themselves into life at sea. These birds will return to the same coastline in 5-6 years' time to raise their own chicks.