Biodiversity is the variety of life on this planet. It is essential for sustaining the intricate ecosystems that provide food, fuel, health, wealth and other vital services. Beyond all that, biodiversity is valuable simply in itself, for the sheer awe and wonder of it. Knowledge about biodiversity enhances our understanding of species as well as of the state of the ecosystems where they live. This information is relevant in deciding what actions based on evidence (research) should inform outputs (policy and decisions) so ecosystems can thrive and support livelihoods. 
Surprisingly, a wealth of data remains inaccessible in reports, notebooks and collections, which, if digitized and published through online platforms like GBIF: the Global Biodiversity Information Facility, can be used to inform decision-making. GBIF is a database that provides free open access biodiversity data from all over the world to anyone, anywhere.
For these reasons, over the last two years, 11 organizations across Kenya, Uganda, Nigeria, and Ghana have worked collaboratively to mobilise, share and use biodiversity data to help with the conservation of four forested African landscapes.[1]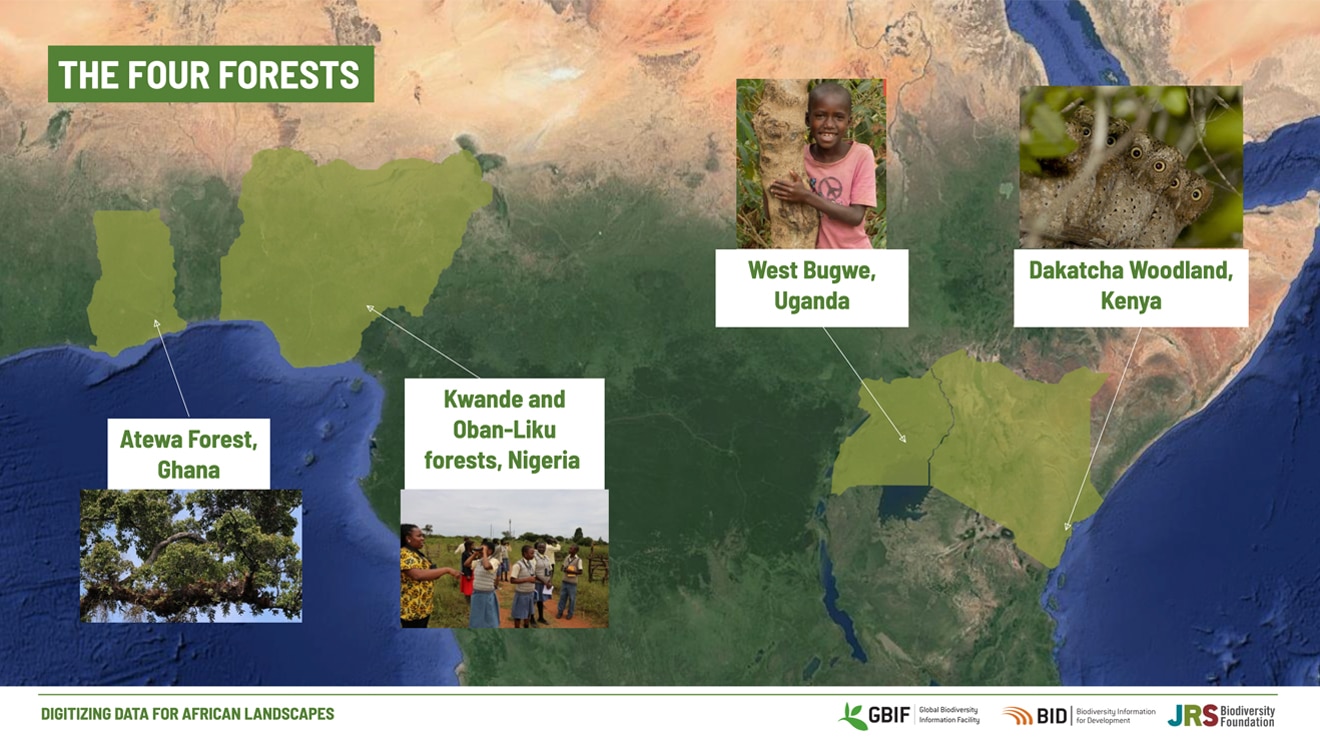 So far, we have published over 40 datasets from Atewa Forest in Ghana, the forests of the Kwande and Oban-Liku in Nigeria, West Bugwe in Uganda and the coastal forests and kayas (sacred forests) of Kenya – all of international conservation importance. The datasets are now being converted to useful informational products such as simple species checklists and IUCN Red Listed posters. As the project comes to an end, these outputs will be shared with the relevant stakeholders (conservation managers, government institutions, schools, local communities and the public) who will put the data to use: conservation planning and development, education, research and fundraising, tourism and reporting on these important landscapes that hold significant biodiversity. Data makes a difference!